About Us
Husband for hire is a family business with only 6 employees, making it very personable, our combined years in the construction business is more than 118 years.
With all that experience, we have fine tuned the art of treating our customers, the way we want to be treated.

We have the knowledge and expertise to provide invaluable suggestions to make your visions, because a reality.
We are on the very short list of contractors, that don't require deposits, believing that our workmanship speaks for itself, and our clients will never feel cheated, when its time to write the cheques.

We also schedule our work with realistic start and finish dates, and always update our clients, if there will be any delays, or surprises.

You can always rest easy, knowing the job will be done to your complete satisfaction.

Al Megahy
Owner & Operator
Al entered into the home renovation and handyman business at a young age. Knowing working with people and helping them to repair or update their homes, he know this was the work he wanted to do. After years of working for others, taking on any task asked to do and learning all the facets of the home renovation business, he realized it was time to branch out on his own and created Husband for Hire in 1985. Since then, Al has built up the business into a very reputable company in the GTA, with a very large client database of many repeat customers.

Lucie Megahy
Partner
Lucie is Al's partner in business and in life. Together they started Husband for Hire in 1985 and has been managing all the office responsiblities since day one. She is the backbone of the business and the family, while happily leaving the physical work to the men. Lucie is often your first point of contact for Husband for Hire.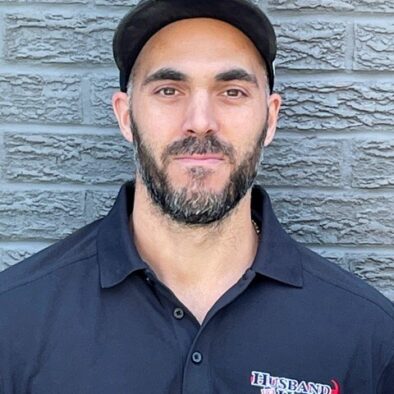 Joe Megahy
Project Manager
Joe is Lucie and Al's son, who has been working with his father since graduating from high school at Sir Oliver Mowat. Like his dad, he has a love for the renovation business and working directly with people on making their homes, their castles. Joe is the Project Manager for Husband for Hire and will someday take over the reins from his dad. Joe has an eye for tiling and bathroom layouts, but capable of doing every task. As the Project Manager, he ensures schedules are keep, works with the customer to resolve any issues that may pop up, keeping Al up to date with any challenges, that sometimes occur.
Ready to get some work done?